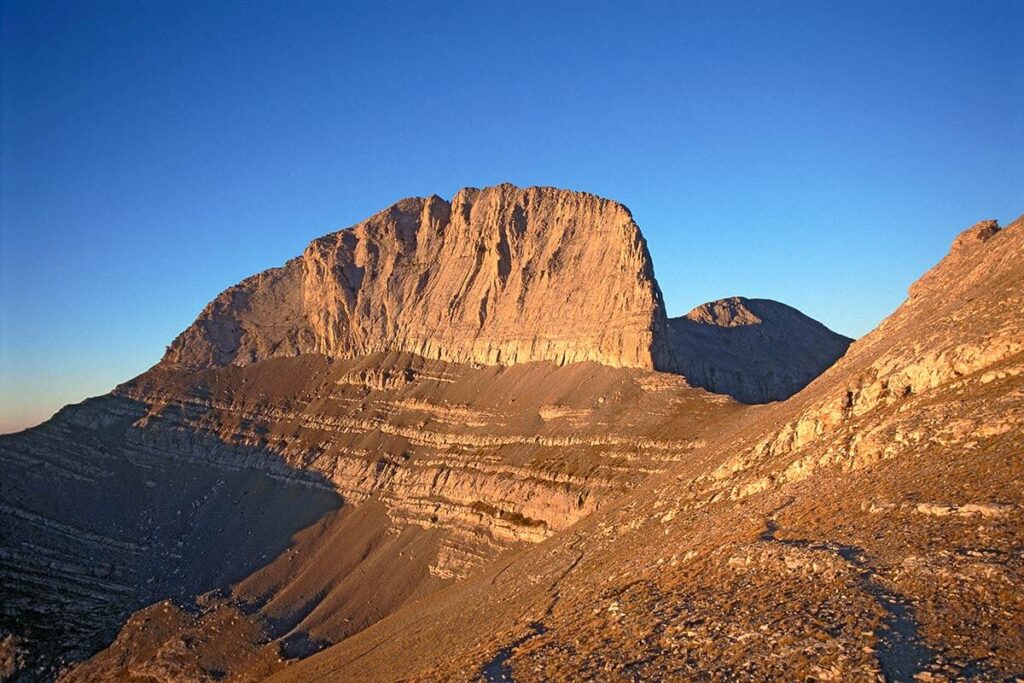 Olympus mountain is one of the most iconic landmarks in Skotina, Greece. As the highest mountain in Greece, it has a peak that reaches 2,917 meters above sea level, and it is considered to be the mythical home of the ancient Greek gods. It is a destination for outdoor enthusiasts who come to hike and explore its stunning natural beauty.
The mountain is located just a short distance from Skotina and is accessible by car or bus. There are numerous hiking trails that offer breathtaking views of the surrounding landscapes. Visitors can choose from a variety of trails, each varying in difficulty and duration.
One of the most popular routes to the summit is the E4 Trail, which takes approximately six to eight hours to complete. The trail starts in the town of Litochoro and winds its way up the mountain, passing through alpine meadows and rugged terrain.
At the summit, hikers are rewarded with stunning panoramic views of the Aegean Sea and the surrounding mountain ranges. The peak of Mount Olympus is home to a small chapel dedicated to the Prophet Elijah, which adds to the mystical aura of the mountain.
Overall, a hike to the summit of Mount Olympus is an unforgettable experience. The natural beauty, stunning views, and rich history make it a must-visit destination for anyone traveling to Skotina, Greece.